Lake Central Air Services has been offering Lake sales
and service since 1964
Some of the services we specialize in are:
Lake Aircraft sales
Import and Export C of A
Full service Canadian and US certification
Top quality maintenance, repairs and rebuilding
Avionics and autopilot installations
Annuals
Structures repair approval
Parts and accessories
Modifications and interiors
Structural repair jigs for Lake Aircraft Fuselage and wings allowing complete rebuilds with tolerances of a new aircraft.
Approved Lake Amphibian Flight Training program.
To see all of our Lake Modifications and Parts click here and for Aircraft for Sale click here.

Over the years, a large number of Lake owners have brought their aircraft to Muskoka for major rebuild and refits.  These have included minor repairs to complete re-manufacturing with little more than a serial number plate salvageable.  Our shops and personnel specialize in this airplane and offer a full range of services unrivaled by any other facility.  If you insist on the highest standard of workmanship with no shortcuts, we offer it!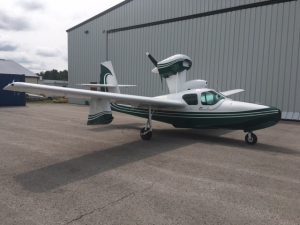 If you have been considering renewing or upgrading your Lake, we have a lot of expertise in this area as well.  Lake Central develops and manufactures several updated components and product improvements which can give your aircraft above average performance and utility.  Overhaul of major components such as engine and propeller are offered as well as avionics upgrading to your specifications.
Our facilities are licensed for both U.S. and Canadian registered aircraft and we welcome insurance quotes.  Pick-up and delivery as well as recovery can be arranged.